Does your home still look like winter? As the season turns, it might be time for a spring and summer refresh. To really ready your home for spring and summer, you could incorporate some spring colors, and boho accessories. We've found that large statement pieces, and antique accents are timeless ways to bring some personal flair into your home. To really make these pieces yours, you can try the do it yourself (DIY) decor projects listed below.
Put a Curtain On It
Have a blank space you don't know what to do with? What about a large statement piece? With a little hardware, some patience, and a shower curtain, you can make a wall hanging that only looks expensive. This DIY from House of Jade Interiors may look complicated, but it's actually quite easy.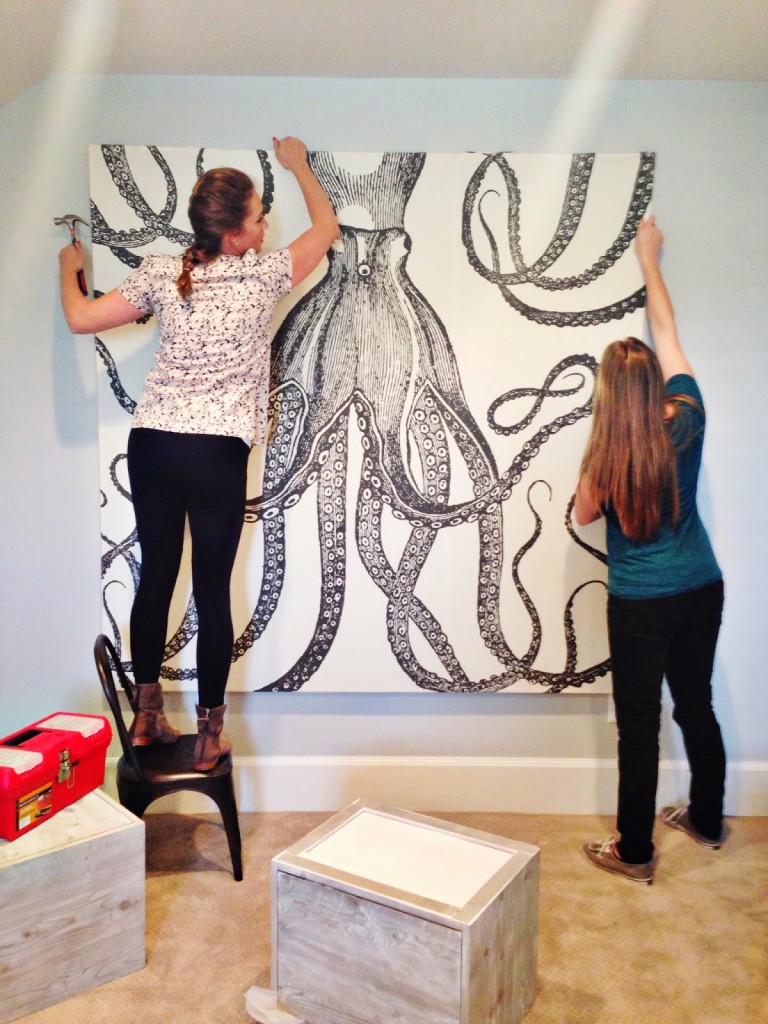 All you need to do is go to your closest Home Depot, pick out some wood for the frame—the lovely employees can cut the wood for you—pick up the necessary nails and hardware if you don't have it already, and either purchase, or use an old shower curtain. Put the frame together, iron the curtain, then stretch and nail the curtain onto the frame. It helps to have an extra set of hands. We've found that bribing your friends with a large pizza will do the trick.
This is an easy way to create a statement piece for your home that's incredibly light and easy to hang. You can hang with strategically placed command hooks. You can source all these materials, from the nails to the shower curtain, from your nearest Home Depot.
Lovely Vintage
Want an easy way to recycle glass and add some flair to your decor? Look no further this mercury glass DIY from 17 Apart. Don't be fooled by the name, mercury glass has no actual mercury in it. First created in the early 19th-century, mercury glass was an inexpensive and tarnish free alternative to silver. Artisans in Germany, France and the United States created mercury glass candle sticks, goblets, tumblers, and other household items.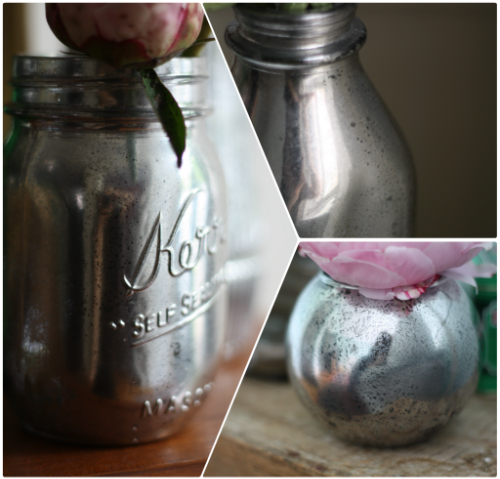 To recreate this antiqued look, all you need is spray paint, water, and white vinegar. I'm sure we don't have to tell you, but this DIY is not food safe. This method is for decorative use only. 17 Apart shares a step-by-step process for creating the mercury glass look
on her blog
.
We recommend trying this project on the weekend when you can set aside a few hours extra coats and drying time. With a little patience, you can DIY beautiful accents that will help tie a room together. Stop by your nearest Michaels Arts & Crafts or Hobby Lobby to pick up your supplies. If they don't have the supplies on hand, ask one of the sales associates to order them for you.
Your home should be a reflection of you; it should tell your story and show your personality. DIY projects are an amazing way to add a personal touch to your home. The projects in this blog post are a good way to get started. To browse more project ideas, visit House of Jade Interiors and 17 Apart.
Happy crafting!